Back To Search Results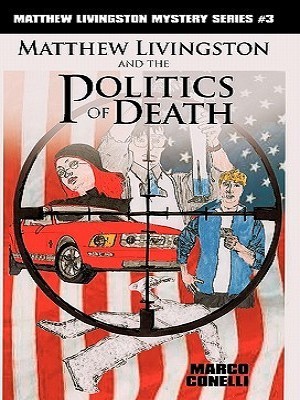 Matthew Livingston and the Politics of Death
Published: 12 Jan 2010
Description
When Serling High School reporter Dennis Sommers is assigned to cover the speech of a local politician, he witnesses a sniper's bullet cutting the candidate's campaign short. In response, he pulls Matthew Livingston into the mix. Matthew is a prodigy of deduction-a Sherlock Holmes of the here and now, with a keen understanding of truth and lies ... often keener than his local police department. But does Matthew have a nose for politics?

In book three of the Matthew Livingston Mystery Series, Matthew, Dennis, and the multi-talented Sandra Small embark on a quest to expose an extremist who plays upon public fear-an extremist who is willing to kill to cover his tracks. As panic fills their small town, the brave trio must dodge the pestering of the police while using tech-savvy tricks and mind-bending logic to catch a killer.

As the mystery unfolds, Matthew feels his opponent watching his every move. Only Matthew's intellect can protect him and his friends. Will he corner the killer in time, or will the assassin strike again?
Back To Search Results